Exploring retirement options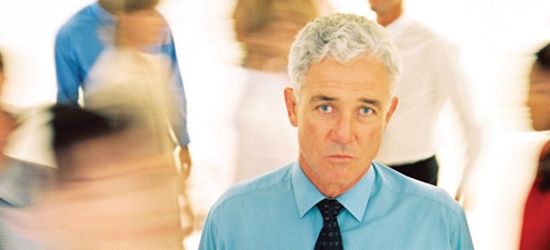 Q The head of the school, with whom I've worked on the leadership team for 12 years, is retiring at the end of next year as is the other deputy (there are two of us and three assistant heads). I am 58, so a few years short of retirement, but I'm not sure I can face the upheaval of a new head and all the challenges associated with fresh leadership. Any suggestions? I don't want to leave education completely but don't think I can keep up this pace for another six years.
A It may not be as impossible as you think to take your pension, or some of it, early.
Pensions can be taken with an adjustment - called an actuarially reduced benefit (ARB) - from the age of 55. The reduction is up to 5 per cent for each year before the age of 60 (77.3 per cent at 55). This applies to both your pension and tax-free lump sum.
Don't be put off by a minor reduction in your pension; look at what you will get, not what you will lose. In addition, you will be getting your pension and lump sum early and you should only start making an accounting loss after 15-16 years of retirement.
Use the calculators on the Teachers' Pensions website at www.teacherspensions.co.uk for checking alternative retirement dates. As you are under 60, you will want the ARB calculator.
If you intend to take your benefits payable before age 60, your employer could insist on six months' notice from the date that you sign the application form, but usually normal resignation notice is sufficient.
A second option is to step down to a lesser paid and less demanding post. Doing this, up to seven years before your retirement age, does not necessarily result in a smaller pension because of a new method of calculating the pensionable salary - there may be no reduction at all.
Going part time is another option as the Teachers' Pension Scheme always uses full-time equivalent salaries.
If monthly income is an issue, phased retirement also permits you to drop down, either by going part-time or reducing your level of post, and take some of your pension early, taking the balance later with further service added.
If you decide to take actuarially reduced benefit (ARB) or phased retirement, you can engage in any employment without it affecting your pension.
For anyone who retires after 6 April 2010, 30 years of contributions will be required for a full state pension (down from the current 45 years).
The Teachers' Pension Scheme website at www.teacherspensions.co.uk is an excellent source of information. ASCL also holds one-day seminars on preparing for retirement throughout the year and can provide consultancy for individual schools and colleges. See the ASCL website at www.ascl.org.uk/training
Finally, if you have concerns about your specific situation, ASCL's pensions specialist David Blake is available by contacting the ASCL hotline on 0116 299 1122 or by emailing hotline@ascl.org.uk