Checks Ruin Bonhomie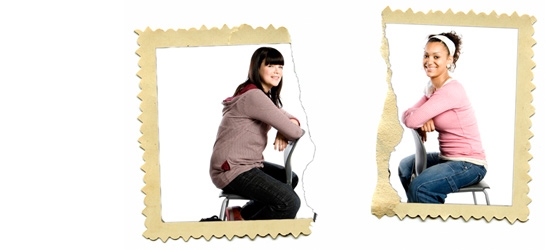 CRB checks could deter potential host families from offering to take in overseas students, bringing exchange visits to an end. A more reasoned approach to child safety is required, says Ian Bauckham.
In the 1970s, when I was learning French at secondary school, there was nothing in the classroom other than a reel-to-reel tape to simulate real spoken French. We were taught that the French greeted each other with "Comment allez-vous?" and learned the past historic as an everyday part of the French language.
Then came the exchange trip to Paris in the fourth year. Not only were we initiated into the delights of French cuisine - the semi-raw steak made a particular impression on someone brought up on traditional British food - but also into the colloquialisms of everyday speech; ša va and salut were new words to me.
For anyone who participated in an exchange as a teenager, it was often a formative experience, providing memories and a depth and breadth of understanding for which even modern educational technology is no substitute.
Later on, as a language teacher in a succession of English schools, I had the privilege to lead a number of exchange visits abroad and organise the return hosting here. Although receiving a foreign student was an obstacle to some students - who for economic, social or cultural reasons did not feel able to offer accommodation - for others it was the principle of free accommodation which made participation possible.
True, some dubious families were discreetly 'weeded out' by teachers who would have wanted neither to put young people in difficult situations nor to risk the reputation of the school or the exchange. Usually, families both here and in Europe prided themselves on giving their young visitors a positive impression of their country to take home.
I shudder to think quite how some of the families would have reacted were I to have suggested that they might present a 'risk' to the young people they were hosting. Yet, from this year, it is this unpalatable - and potentially insulting - message schools in this country will be forced to give to those few remaining families who are prepared to accommodate overseas students.
The following is an extract from a recent statement by Beverley Hughes, the Minister of State for Children, in response to Parliamentary questions: "We expect UK host families...to undergo enhanced CRB checks. This is in line with guidance to schools in respect of volunteers involved in activities requiring an overnight stay, as set out in paragraph 4.56 of Safeguarding Children and Safer Recruitment in Education. We also recommend that host families are given basic awareness of child protection issues..."
It seems likely that these bureaucratic demands, along with the awkwardness of having to ask potential hosts to undergo checks, will mean the end of exchanges in many schools.
I am not suggesting that the safety of children should be treated casually, and I am only too aware of the pitfalls. But I do also feel that we need to take a more balanced approach.
Firstly, there is the limitation of CRB checking as a child protection tool: the process, of course, only deals with those who have been caught or convicted. Also, the required checks only relate to adults responsible for caring for the visitor, not other adults in the household.
Secondly, there is the issue of fairness. When our young people go to stay in European host families, there is no equivalent mandatory process. Perhaps this says something about the British attitude - are we more safety conscious or is it something else?
The importance of safeguarding is beyond question. But, and this is my third point, we do also need to teach young people how to assess and manage risk, and we need to be clear about the balance between the severity of the risk and the likelihood of it happening. Otherwise we are in danger of losing too much of what is valuable about childhood and growing up.
Of course we do not want to see any young person placed in a risky situation while away from home. But CRB checks on host families will not ensure their safety and could result in a false sense of security. Schools should be encouraged to continue to use a number of strategies, which are both sensitive and effective, and to take account of a range of factors, when placing students with host families.
A recent BBC Panorama programme on health and safety raised the possibility that by applying the same level of regulation to areas of relatively low risk as to genuinely high risk activities, we are in danger of actually turning the whole system into an object of ridicule, which will be to the cost of areas where it is genuinely needed.
Children's safeguarding is too an important area to jeopardise in this way.
Ian Bauckham is head of Bennett Memorial School in Kent and chair of ASCL's international committee.