Leaders' surgery
A safety-issue headache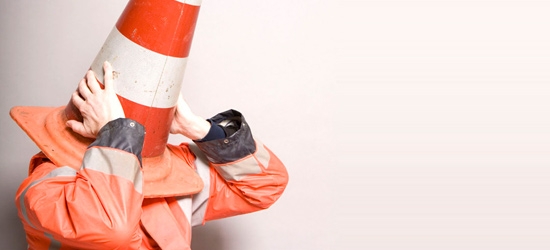 Q A school near us was nearly caught out when a provider they were planning to use for an outdoor adventure day was fined for breaching safety regulations. The school had carried out a risk assessment, as do we for any excursions, but stories like this make me worry that it isn't enough. What else can we do to ensure that we have ticked all the boxes? I don't want to stop sending our students on trips as we feel strongly that these contribute so much to their school experience.
A This remains the classic dilemma for teachers and school leaders. We know, intuitively and professionally, that visits, residential trips and activities in the field have the potential to be powerful learning experiences. Yet there appear to be so many obstacles, with health and safety the biggest.
However, there are a number of positive developments. The DCSF is clear and unambiguous in its support of Learning Outside the Classroom (LOtC). It launched a manifesto in November 2006 and there is now a council for LOtC and a useful website at www.lotc.org.uk
In addition, Judith Hackett, Chair of the Health and Safety Executive (HSE) recently said about LOtC: "The H and S Executive is here to enable, not to stop."
Of course this does not mean that we can get away with sloppy policies and checking procedures. In fact strong policies, in terms of vision and procedure, are the key to safe and successful practice. Your question raises the problem of how a school can guarantee the legitimacy of a provider as part of its own determination to cover every base. Here too there is good news.
The DCSF is in the latter stages of consultation about new guidelines for LOtC. They aim to encourage activity and reduce red tape. Meanwhile the council for LOtC has introduced a quality badge for providers. The scheme is only a few months old but already it is worth asking whether your commercial provider has the quality badge or is in the process of being assessed for it. Finally, as in other circumstances, it is a good idea to ask your provider for the names of schools which have booked with them in the past and do a bit of research along these lines.
The responsibility for health and safety in a community, voluntarycontrolled or special school rests with the local authority. They are required to have policy and guidance and your own policy and practice should be consistent with this. Governing bodies have responsibility in foundation schools and academies. A school policy should set out a clear rationale for LOtC based on learning outcomes and personal development linked to methods of assessing effectiveness. In most cases your policy will be firmly based on that of the local authority. You will find high quality information about LOtC policies on the website.
It is important to identify individuals in school who are responsible for policy and practice at various levels. For example, who exactly has the job of checking the credentials of an external provider? Where precisely is the interface of responsibility between the school and the provider? It is important that someone from the senior team ensures that policies are in place and that practice is adhered to.
We instinctively know the worth of these learning activities and most parents agree. They are what people remember long after their school days are over. So continue your determination to provide Learning Outside the Classroom but ensure that your own policies are in place and make reasonable checks on your providers.
ASCL's one-day training course Safety Management of School Trips takes place on 25 May in Nottingham. For details go to www.ascl.org.uk/calendar