Pour oil on troubled water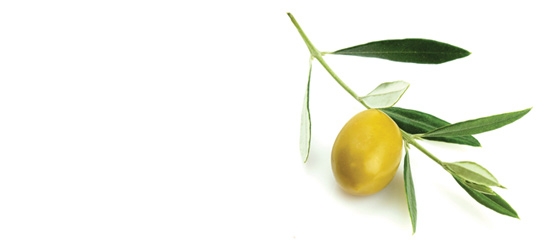 Writing a community cohesion action plan takes on a whole new dimension when some students cross a military checkpoint to come to school. But even in divided Cyprus it can be done, says Deborah Duncan.
In the UK, community cohesion is now very high on the agenda, and quite rightly so as it is a truly multi-cultural nation. Leaders and teachers want their schools to be truly inclusive but, at the same time, ensure that children do not lose touch with their individual cultural heritage.
Here in Cyprus, the idea of community cohesion is just as complex but very different. Cyprus is the last divided country in Europe and our school sits at the heart of the last divided capital, Nicosia. From the upstairs balcony of my house I can see the flag of the 'Turkish Republic of Northern Cyprus', recognised by no one except Turkey, emblazoned on the mountainside in the north of the island and explosions regularly ring out as the United Nations clear landmines from the buffer zone.
As the politicians grind away trying to agree a solution, The English School stands as a beacon amongst the conflict as it welcomes children from both sides of the divide. Founded by a British clergyman, Canon Newham, the school has always welcomed children from all over the island, some to board and to access a British education. In the past there were also many ex-patriots and children of the colonial administrators.
Following the Turkish invasion of 1974, Turkish Cypriot children no longer came to the school. Greek Cypriot families who fled from the occupied zone in the north lost their homes and many lost their lives. There are similar stories from Turkish Cypriot families who were living in Larnaca or Paphos and had to flee to the north. These events are in living memory of the parents and grandparents of my students and the hurt is still raw when you talk to people here.
However, when they opened checkpoints along the green line in 2003 in the hope of a solution that still has not come, allowing people to move freely between the south and north parts of the island, Turkish Cypriot students started applying to The English School once again and were encouraged and supported by the Cyprus government in doing so. Today we have about 150 in a school of 1,050 and they have to pass through military checkpoints every day to come to school.
Much work has been done to help the integration and inclusion of these children in the daily life of the school, but some of the community cohesion initiatives have led to hostile media stories and have upset parents who had bad experiences in 1974.
Nevertheless, on a daily basis the school runs smoothly and there is an air of calm about the campus. Greek and Turkish Cypriot children sit side by side in lessons and friendships have been made. However, boys who sit together in a year 13 classroom preparing for A levels will soon be members of opposing armies as they carry out their military service.
Out in the quad at break there is still a tendency for children from the same backgrounds and cultures to drift into their own groups - although this may be said of many schools in other parts of the world.
What's more, there are children here from many other backgrounds, including a significant minority of Armenian students, a people that have also had a bloody and troubled history. We also have children of the Maronite faith, Russians, British and American children. Many children come from mixed marriages between these groups.
So as we prepare to carry out a community cohesion audit and write a community cohesion action plan, we will have our work cut out. We are introducing citizenship into the curriculum at Key Stage 3 and a general religious education course so the children can start to understand each other's stories.
We encourage the students to get involved in music, drama and sporting activities so they can get to know each other outside the classroom.
However, this has to be done with care whilst we get on with our core business of delivering an excellent academic education and preparing the students to go to university in the UK where they will find an even larger number of cultures and faiths to enrich their lives.
Deborah Duncan is head of The English School in Nicosia, Cyprus.