Hardware handshakes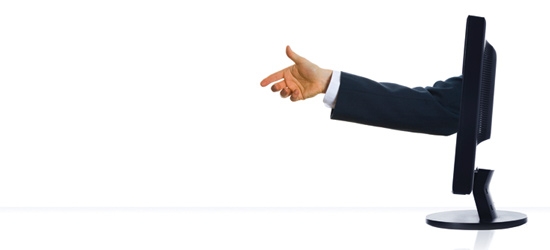 It's the curse of the internet that anyone with a computer can fire off a CV in response to a job advert, says Tim Andrew, as he wades through applications for teaching posts in Beijing.
It's May in Beijing, and at last spring has arrived, after the longest, coldest winter in decades. The sky is clear, temperatures are comfortably in the 20s and humidity is still low. Restaurants are putting tables outside and opening their roof terraces. It's absolutely the loveliest time of year here.
During the winter, many of the roadside plants perished in the particularly harsh conditions and the workmen are out, replacing them with new recruits.
We're recruiting at school too. We are now admitting 120 Chinese students per year to our A level course taught in English. There is increasing competition in Beijing and across the country from schools offering our kind of programme, but we have a good reputation and we are confident we can more than hold our own.
It's also teacher recruitment time. We all know that attracting, developing, motivating and retaining good teachers is the key to a great school, and here we suffer from the curse of the internet. Anyone with a CV on a computer can spray it round the world at the touch of a button.
I advertised five jobs and have received, to date, over 450 applications, of which 430 were completely unsuitable but had to be read just in case. The 430 range from the arrogant to the bizarre. Rather than appoint against CV, I insist on the completion of an application form; it's my safeguarding training as well as my need to be able to compare applicants as objectively as possible.
On asking one interesting applicant for a completed form I received the reply: "Sir, I am a mathematics teacher, not a copy clerk." My response didn't quite consist of two words of which the second was 'off', but it wasn't much longer.
I am beginning to wonder if the desire to teach in China is a disqualification for the job (I won't unpack what that says about me). Fortunately there are enough notable exceptions to be confident of recruiting a strong group of teachers, but by way of illustrating the nature of the problem I offer two samples, both of which - I promise - I have cut and pasted to be certain they are verbatim; the only changes I have made are cuts necessary to give anonymity to the applicant.
Physics
Dear Sir,
Perhaps I am the applicant you seek in your advertisement in the 'Times Educational Supplement'. I'm a versatile educator, entrepreneurial, analytical, and strongly oriented to positive outcomes in addition to having excellent relationship building and relationship management skills. I am ready to learn and join as early as next week. I have the experience you specify as well as being a fluent English speaker. My educational philosophy in a nutshell, is a strong belief in AFL, experiential and independent learning. I also have a comprehensive grasp of the current education initiatives, practice and thinking in addition to being profficient in MS Office Applications, use of interactive whiteboards & SIMS. Is that all? What about raising the dead, walking on water, ridding the world of malaria, getting rid of Third World debt (or First World debt as well)? More importantly, what about physics? And finally:
English as a Foreign Language(honest!)
Dear Sir/Madam,
i came to learn about you throug a friend of mine who is also my classfellow at Reading University. as i am very much interested in teaching, i offer my services to your instituiton. i have done master degree in english literatrue in 1999 and presently i am doing master degree in applied linguistics from the Reading University. i have 10 years of teaching at school, college and university levels and throughout my career, i produced the best results. i am a confident teacher and fluent in written and spoken english. i am attaching my CV for fuller details and i hope that you will find me a suitable candidate.
I'm still not sure the last one isn't a wind-up. I have a few ASCL friends in mind as likely suspects, mostly former presidents...
Tim Andrew is the academic principal at an international centre teaching A levels in Beijing and a former head in Buckinghamshire.