Tidal predictions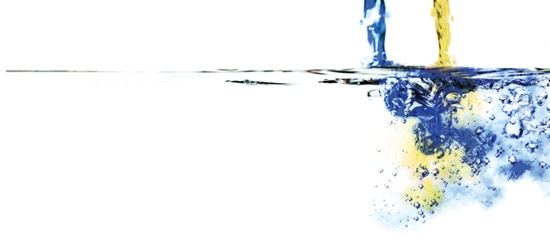 With Michael Gove as the new education secretary and a rebranded Department for Education, there will be changes ahead for ASCL members. But how much will the Liberal Democrats influence Conservative education policy? Daniel Cremin looks at the likely scenario for the coming months.
After an unpredictable general election campaign produced an indecisive result, Britain now finds itself in the unchartered and choppy waters of formal coalition government.
All the early signs are that David Cameron and his Deputy Prime Minister Nick Clegg are fully committed to making power-sharing last. Significantly Michael Gove, a key public face of the general election campaign and close friend of David Cameron, was rewarded with his cherished desire to head a rebranded Department for Education. He also secured Nick Gibb, who holds a very strong preference for traditionalist approaches to teaching and learning, to the post of schools minister.
Sarah Teather, a high-profile Liberal Democrat frontbencher and inner-city London MP also joins the ministerial team. Before taking on her last role as shadow housing minister, she had two brief stints in the shadow education team in posts looking at universities and education reform. She was also a strong supporter of ASCL policy, frequently consulting General Secretary, John Dunford.
Given her party's concerns about the Conservative's reform trajectory, in particular areas such as discipline and the national curriculum, she will be expected to play a key role as junior minister in helping ensure that a balanced, sensitive approach is taken.
Education funding
However, the most significant Liberal Democrat appointment in the new government, in regard to the future of the schools sector, is David Laws as chief secretary to the Treasury.
The position is a crucial decision-making role, right at the eye of the storm of public spending savings. Arguably Michael Gove will have a more receptive audience and potential ally when making the case for the protection of frontline education spending.
Already the Conservatives have agreed that the pupil premium, which David Laws championed as one of the crucial Liberal Democrat conditions to power-sharing, will be funded through the injection of new money, with the savings to generate this being found outside of the frontline schools budget.
The two parties also agree about the need to give all state school heads greater control over pay, bonuses and flexibility in the working conditions of teaching professionals to attract and retain the best staff.
In addition there is shared consensus about the need to focus much more keenly on improving teaching quality and expanding and re-badging the Graduate Teacher Programme; thus the new coalition government will continue to support niche employment-based routes such as Teach First, Teaching Leaders and Future Leaders.
Free schools agenda
Despite these headline areas of agreement, in reality the key area of divide between the two parties on education throughout the General Election campaign was over the Conservatives' free schools agenda.
As well as the creation of entirely new small schools run by charities, parents and teachers' groups, David Cameron and Michael Gove believe that the best way to help existing schools deliver educational excellence is by freeing them from central and local government control.
The second, more radical dimension of the free school agenda would allow potentially hundreds of existing state schools to gain independence by becoming academies or taking on academy-style powers.
The Liberal Democrats were not opposed to alternative providers such as parent groups entering the system but under their proposals they would have only have been authorised to operate by the local authority for a licensed period of time as 'sponsor-managed schools'.
Indeed it has long been Liberal Democrat policy that local authorities, rather than the secretary of state, should have strategic oversight and commissioning responsibility for state schools.
If mismanaged, the free schools agenda has the potential to cause serious discord within the parties. As opposition parties, the local government bases of the coalition partners have both come to hold significant influence. Both contain a number of senior councillors, who could potentially express serious concerns about local schools breaking away.
There was intense speculation during the coalition negotiations that key elements of the free schools agenda would be de-emphasised or dropped.
However the Conservatives have repeatedly described their free schools agenda as a 'red line' policy that will not be compromised. On his first day in office Michael Gove confirmed that legislation will be rapidly introduced. He also made clear that a key departmental priority will be promoting the benefits and supporting the take-up of greater autonomy.
Curriculum review
Turning away from school structures, both the Conservatives and Liberal Democrats have contended that they would end the culture of top-down 'initativitis' and hyperactive legislation.
A major review of the primary and secondary national curriculum will be launched within the first few weeks of a new government. Both parties believe that a new national curriculum should be far shorter in overall length, and once established there should be minimal change for a set period of time, as is the case in Sweden.
The Conservatives were criticised throughout the general election by David Laws for what he felt was the unfair and illiberal approach of only giving a small minority of independent state schools broad curricular freedom, while requiring pupils in maintained state schools to follow a national curriculum that places a strong emphasis on explicit core bodies of knowledge.
It is significant then, that the first coalition agreement statement between the two parties clearly promises that all schools, not just a minority, will be given greater freedom over the curriculum in future.
There is also agreement between the coalition partners that Ofsted should be significantly streamlined, with a new school inspection framework an early priority.
Promoting collaboration
Speaking at this year's ASCL conference Michael Gove specifically sought to allay fears that the free schools agenda is hostile or counter-intuitive to school partnership. Instead he has argued that the best innovations are generated under a system of greater autonomy for schools within a "culture of collaboration".
What does this mean on the ground? The most obvious corollary is that there will be a big growth in the number of schools run by multi-academy providers across England in the next few years. But the presence of the Liberal Democrats is likely to ensure continued support for federations and more informal partnerships between individual schools which do not opt to become academies.
Both David Cameron and Nick Clegg have made the biggest political gambles of their careers in sharing power and are determined to make things work. But even with a shared programme that gives the Liberal Democrats key policy concessions and representation across the government, things could go very wrong. While David Cameron sees Michael Gove as one of his most talented and innovative cabinet colleagues, there will be real pressure on him to deliver tangible progress without causing a serious, sustained backlash either from the education sector or within the coalition.
More broadly the potential for destabilisation remains strong, with big ideological differences in the thinking of the two parties about key aspects of public services and issues such as immigration, Europe, defence and electoral reform.
In total contrast to the certainty of a sea-change in British politics brought about by Labour's landslide victory in 1997, in this new era the old political adage "events dear boy, events" seems more relevant than it has in many decades.
Daniel Cremin is account manager for Bellenden Public Affairs and is working with ASCL as a parliamentary adviser.