Disaster planning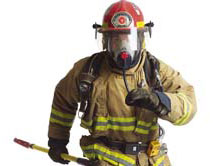 The US authorities have come under a lot of criticism for failing to respond to the New Orleans flood, but how well would your school be prepared for a disaster?
What if a school building burnt down? Are you confident that the local authority property department would come to the rescue? Even if they came up trumps, how would you go about timetabling children? How would you get the message to parents? How would you replace books?
What if a child died? And a terrorist incident...?
While schools have risk assessments to try to prevent danger, they can sometimes be less effective at planning for what to do after the disaster occurs. Of course, some things cannot be anticipated and a disaster will not occur in a predictable way.
However, it is possible to deal with communication issues, to decide the way that press enquiries will be dealt with, to think through the resource implications.
It is possible to plan for the reaction of the children and staff, at least in general, and to think through the various options for getting the school back on track.
Schools should have a disaster plan, or at least a resilience plan, as the emergency services call it. The document Emergency Planning for Schools on the Teachernet site offers a good starting point.
Of course the hope is that any disaster plan will gather dust on the office shelf; but if it is needed it will be invaluable.