The measure of success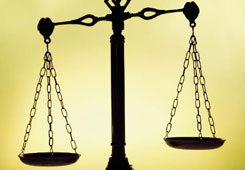 Imagine you're sitting an exam and are confronted with the following question:
Four 18 year-old students attend different learning establishments.
The first gets three A levels from a sixth-form college with two As and a B.

The second gets two A levels from an FE college with a B and a C.

The third successfully completes a level two NVQ with a work-based learning provider.

The fourth, a student with learning difficulties, successfully completes a foundation level course with an adult and community learning provider.
Which student and which learning provider did best?
The gut reaction is to look to the person with the most qualifications and the highest grades but we all know that this misses out a big part of the story: the students' backgrounds, how they did previously, the quality of teaching at each establishment...and so on.
All of these factors impact on outcomes, so judging what really counts as success and enabling providers to determine for themselves how they are doing is no mean feat.
We are not helped by the current system. At present, the way success is measured in FE is different to the way it is done for work-based providers, which is different again from school sixth forms, and so on.
Not only is it difficult to make judgements about success, but the sector - and the inspectorates - have to come to these decisions while looking at a jumble of existing measures that assess different things in different ways.
However this is set to change. New ways of measuring success are soon to be implemented which will enable learners, their parents, the government, stakeholders, the inspectorates and learning providers themselves to see clearly how each provider is doing and how they compare to others in the post-16 sector.
Before explaining the new measures, it's worth putting their development in context. In 2002, the Learning and Skills Council, the DfES, Ofsted and the Adult Learning Inspectorate launched a programme to find new ways of measuring success across the post-16 sector.
As criteria, the measures had to be:
fair for all providers across the sector

valid - telling people something important

fit for purpose - easy to implement and capable of being used by all parties
In addition, the measures had to put the learner, their experience and their progress, at the heart of the system.
This may sound obvious, but it would be fair to say that some of the existing measures do not meet these criteria and certainly are not focused on learners.
In June of last year, a publication, Measuring Success in the Learning and Skills Sector, identified the measures that would be prioritised for development.
Two of those - 'qualification success rate' and 'value added/ distance travelled', are being piloted this autumn. 'Recognising and recording progress and achievement' has already been piloted and is already being applied.
In lay terms
So, what are these measures? The first, qualification success rate, does what it says on the tin. It will provide a uniform way of determining success across the sector and offer a consistent treatment of things like a learner's start date and how transfers are treated. It is planned to extend the measure to school sixth forms from 2007.
The second, value added/distance travelled - VA/DT - will add a new dimension to assessment by taking account of differences in prior attainment of learners aged 16-19. This will be applied across the post-16 sector and will cover the majority of qualifications, including vocational education.
And finally, recognising and recording progress and achievement - or RARPA to those who like their acronyms - will assure the quality of the learner's experience on courses of study that do not lead to a formal qualification.
Both inspectorates will run parallel pilots on deploying the measures and the DfES is running a pilot to determine how a post-16 value-added measure can be used in school and college achievement and attainment tables. The aim is for a full introduction of these measures from September 2006.
Over the next couple of years, other measures will be adopted that will help the sector come to even more informed decisions about how to improve the quality of the learning experience.
So, it's all change, but change which will finally enable everyone with an interest in the post-16 sector to better measure success.
Paul Martinez is head of the new measures team at the LSC.
More information
Further information on the new measures can be found on the LSC's website www.lsc.gov.uk or by emailing newmeasures@lsc.gov.uk