Something to shout about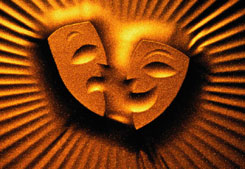 Independent schools have long used marketing as a tool to raise their profile and attract students. Now maintained schools and colleges are recognising the need to market their institutions. Macia Grebot talks through the why and how of influencing public perception.
Every school and college, irrespective of whether it actively promotes itself, has a reputation. Some are good; some are bad. Some are deserved; some are not.
Schools and colleges may work hard to raise their performance results, to motivate students and to improve behaviour but still find they have a poor reputation in the community.
Opinions are formed from a multitude of details - the way the grounds are kept, the state of the buildings and entrance foyer, students' behaviour outside the gates, the uniform (and the way it is worn) and the institution's publications.
Yet, many schools are unaware of the subliminal messages they convey. Take, for example, letters that are not proof read before sending out. A spelling mistake in a letter may seem to be a minor point but it will not paint a positive picture to parents or prospective students.
Good marketing goes beyond a strong prospectus or a whizzy website. In successful organisations, it is found throughout and beyond, and it ultimately comes back to everyone being focused on meeting users' needs. It is strategically planned, reflects the vision, ethos and aspiration of the institution and is consistently implemented.
Marketing, essentially, is all about communication. And effective communication is critical to building a positive reputation, as well as maintaining it. Worldwide research indicates that reputation plays an integral role in the recruitment of both students and staff - as most school/college leaders can attest.
Word of mouth
Reputations are built through practical experience, hard work and word of mouth, with the last being undoubtedly the most powerful communicator. Unfortunately, although it can be one of the most effective tools for building a reputation, it is also one of the most difficult to influence.
Perceptions of parents and prospective students about the reputation of their local school/college will all too often be built on hearsay rather than actual facts. Parents and students are more cynical than in the past and increasingly reluctant to accept the views of 'experts'. They prefer to research information themselves and seek the views of friends, relatives and neighbours.
Such was the case for a school in south London, which was undersubscribed with a historically poor reputation in the area. The school had focused successfully on improving behaviour, teaching and learning, and test results had been on the rise.
However because of low numbers of pupils across all year groups, the school was subject to a high number of casual entries and it had a reputation for instability and poor outcomes as compared to nearby schools.
A strategy was put in place to review perceptions of the school, including a reassessment of all aspects of communications and their distribution. From this, a conscious decision was made to move the emphasis away from resources and facilities at the school to the ethos it offered and the opportunities for attainment.
A series of visits to primary schools by key members of staff began establishing and building relationships with feeder staff, pupils and parents.
The school made it a priority to ensure that all publications were of high quality with key messages about achievement. Good news stories appeared on the school website, in school newsletters and were sent to the local media.
The school's profile started to improve. Open events attracted a high number of prospective parents and there was wide use of the up-to-date and active school website by parents, prospective and current students. The school is maintaining numbers in an area of falling demographic trends and with a changing pupil profile.
Get the story right
Schools and colleges will find that they already carry out a range of marketing activities - the prospectus, open events, newsletters and parents' evenings.
The important thing is to co-ordinate these activities so that consistent, accurate and positive messages are being passed to a whole range of target audiences - this is the essence of a marketing strategy.
The name, logo and strapline should be evident on all publications and the agreed font should be used throughout. This visual representation aims not only to identify the school, but also to tell others something about its culture, ethos and quality.
One school in a highly multi-cultural area of London adopted this approach when a new headteacher was appointed. The head was determined to move the school from a position where very few pupils achieved any GCSEs to a place where all pupils were expected to learn and "where failure was not an option".
The school had very clear objectives that underpinned the development of the marketing strategy. Work was done to establish the school identity with a logo - consistently branded through all printed and electronic materials, providing a strong visual representation of the school.
Parents had access to school materials in their first language and the cultural diversity was celebrated in all communications. Parents were provided with many opportunities to come into school through adult education, community lets and events.
Relationships were built with community leaders and with local newspapers and radio by appointing a deputy head as the community development officer. The school's 'highlights of the year' publication was distributed to all the local media, including print and radio.
Over a period of one academic year the school exceeded its own targets for attainment, with significant increases in numbers of pupils achieving five A*-C grades at GCSE.
Carefully planned and widely distributed annual reviews, which celebrated the impressive turn around of the school, raised a lot of interest. The head was invited to a range of interviews that led to a regular radio slot.
Marketing budget
A marketing strategy should also ensure that activities are planned throughout the year and every element monitored and evaluated on an ongoing basis.
It is important to set aside a marketing budget - anywhere from £5,000 to £25,000 depending on the size of the institution and job at hand. The amount does not need to be huge but it should be planned for quality with cost effectiveness.
The budget should include expenditure on photography; design and print, including prospectus and handbooks; developing and maintaining an up-to-date website; advertising; and one-off projects. Involving staff, students, parents and the local community can help keep costs down.
As part of planning and budgeting for a marketing strategy, a school/college will want to consider its community, any competitive issues and emerging opportunities, the development/improvement plan and its achievement targets.
The marketing strategy is most effective when it is integral to the institution's work and culture and has at its core the concept and practice of a responsive school. Research has shown that institutions which promote themselves effectively also see a knock-on effect on students' pride in their institution, staff morale and recruitment, parental involvement and student attendance.
Of course it is not that simple but there is a correlation, as one school found which had been in special measures for a number of years and had a very poor reputation in the community. This wasn't helped by a television documentary that portrayed the school as out of control and providing very poor education.
The school began to improve pupil attainment and GCSE results and staff were committed to the school. However, significant numbers of its community chose to send their children elsewhere and link primary schools were reluctant to recommend the school.
The school decided to undertake a qualitative and quantitative review of a wide range of activity, including communication.
Staff engagement sessions were held which led to a school-based marketing and communications group, with staff keen to contribute to the project.
Open events provided excellent opportunities to promote the richness of the curriculum at the school and its successful sixth form. Fully prepared sixth form students met and registered visitors and acted as tour guides.
Visitors were treated to dance and drama performances. Activities and displays were used to draw attention to the range and extent of the curriculum, including extra curricular activities.
The prospectus was reviewed to ensure that the content and presentation were clear and readable, with strong supporting images.
Handbooks for parents and pupils were consistent with the prospectus in look but contained practical information for those starting at the school.
Reviews were produced that contained a range of good news stories about pupils' achievements across the curriculum and in the community, and a website was designed which reflected the look and content of the published materials.
The destinations of leavers were highlighted and the sixth form developed its own section on the school website.
Staff morale has increased, quality events run throughout the academic year and the school has been effective in raising its profile in the community. Local perceptions of the school are changing and numbers of first choice applications have increased.
Teaching and learning will always remain the core business of schools and colleges. But it is no longer enough to provide a good quality education experience and assume that a positive reputation in the community will follow. Co-ordinated marketing and communication ensures that hard work and achievements are recognised well beyond the school/college gates.
And, as one might imagine, an institution that has a positive reputation ultimately becomes a more vibrant and confident place in which to teach and learn, attracting and retaining students, parents and staff.
Further resources
Keys2marketing is a not-for-profit marketing association for maintained sector schools supported by London Challenge. Membership, by subscription, enables schools to access advice, support and training in marketing and communications. Visit www.keys2marketing.org.uk
Macia Grebot is the co-author of Promoting Your School, part of the Management Pocketbook Series. She is also a partner of Grebot Donnelly Associates, an education marketing and communications consultancy.