Number crunchers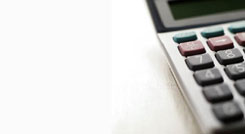 ASCL's campaign on more intelligent use of data has already seen some success, but members are still reporting threats of job losses because of simplistic accountability measures.
Just before last month's local elections, the Prime Minister appealed to the electorate to remember "nine years of achievement rather than nine days of headlines".
Perhaps he will now have more sympathy for those ASCL members who vainly request a similar level of understanding from their Ofsted inspection teams.
For some ASCL members, six years of achievement can be overlooked during one and a half days of instant judgement, followed by an even more instant Sir Alan Sugar-style reaction by the local authority who may well have given little support previously.
It was also interesting to hear Charles Clarke appealing to be allowed to stay on at the Home Office to sort out the problems, asserting that it takes time to bring about change in large organisations. Yes, Charles, we agree with you but now you too know how it feels not to be listened to.
During the academic year 2004-05, 24 ASCL members lost their jobs following Ofsted inspections. This year has brought more of the same - ASCL is supporting members in numerous cases where job loss is real possibility - and now the threat is being extended to colleges.
At all of the branch meetings I have attended, members say it is the accountability systems which are the cause of sleepless nights and often unbearable pressure.
ASCL recognises that there has to be accountability. We are public servants spending public money. We welcomed the new Ofsted framework with its shorter inspections and emphasis on self-evaluation. The Guardian Headspace survey confirmed this positive view.
We also welcomed the 'new relationship with schools' which, we were told, would lead to the sort of 'intelligent accountability', rather than over-accountability, that John Dunford had written about.
Intelligent, not simplistic
Unfortunately, members are finding that intelligent accountability is, in some cases, being interpreted as simplified and therefore simplistic accountability, with an over-reliance on single accountability measures (often looking at one year rather than longer trends) which cannot possibly sum up the achievements of schools and colleges dealing with the development of young people.
We have had some success. At the end of last term, following our intervention, Ofsted published the following statement in its newsletter to inspectors, Inspection Matters: Issue 7: "a further reminder to all inspectors that inspection judgements should be informed, but not determined, by the data, including the contextualised value added (CVA) indicators, in the Panda report.
"CVA data provides a useful tool for analysing a school's effectiveness but it does not cap any judgement."
Major coverage in the TES on 12 May on the problems with CVA data added further weight to the points we have made repeatedly to the DfES and Ofsted.
Unfortunately the Ofsted guidance came too late for some schools and colleges which had already been inspected and its intention does not appear to be reflected in the work being done to develop the Learner Achievement Tracker (or LAT, the post-16 version of the CVA) which provides a single judgement on the achievement of each post-16 institution.
Meeting with ministers
We hope that the new ministerial team will be willing to get involved in a genuine dialogue with us about system-wide improvement. John Dunford and I have already had the opportunity to discuss this and other urgent matters with Alan Johnson, our new secretary of state.
By the time of the next general election, there is likely to be a grave shortage of school leaders unless more of our members can be encouraged to remain in post until retirement age and inspire more teachers to take up senior leadership.
The new secretary of state could create some positive headlines for the government by heading off this crisis before the demographics overwhelm us.
At ASCL's June Council, we are fine tuning our evidence to the Leadership Review, being carried out by PricewaterhouseCoopers, which we hope will not only improve the pay and conditions of school leaders but open a debate about the forms of leadership needed in the 21st century.
Improving pay and conditions alone however will not solve the problem. Sensible forms of accountability which support students' learning and lead to genuine improvement for all would go a long way to putting the smile back on the face of education leaders and enable them to pass on enthusiasm for the job to their younger colleagues.
Otherwise we may end up resorting to the scenario in a recent episode of Dr Who where a school had to employ an alien (albeit in the form of a carnivorous bat masquerading as a human being) as a headteacher.