Victory sign for travel award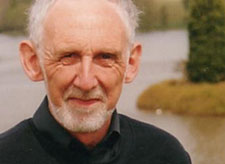 SHA member Alan Flintham has received a Winston Churchill Travelling Fellowship. He will use it to continue his research into strategies and support systems for sustaining heads in their spiritual and moral leadership.
The fellowship funds one month's study in Australia in autumn 2005 to allow him to interview Australian headteachers and educationalists.
Winston Churchill Travelling Fellowships are competitive and greatly prized. On average over 1,000 applications are received each year.
Alan's award is one of only 100 such fellowships granted nationally in this 40th anniversary year of Winston Churchill's death.
He is the former head of Quarrydale School in Sutton-in-Ashfield, Nottinghamshire, but is presently seconded to Nottinghamshire LEA as a consultant head.