Ofsted off agenda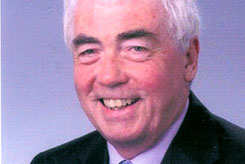 After the general election, the context for secondary education will fundamentally change.
The impact of falling rolls, already hitting primary schools, will make much of the current admissions debate irrelevant; the retirement by 2010 of over 50 per cent of the current senior workforce will create huge pressures on recruitment and retention; and structural changes with increasing diversity of providers will reinforce the damaging market led system of the 1990s.
The Liberal Democrats fundamentally reject the 'free for all' approach to secondary education that is the logical result of the 'choice' agenda. We have no problem with diversity, though we reject the 'bog standard' tag that was so unjustly placed on many comprehensive schools.
School structure
The arrival of new providers should not be dismissed as anti-state education but an opportunity to offer young people a variety of curricula and pedagogical approaches that have been stifled by the post grammarian approach adopted by Conservatives and Labour since 1988.
However, diversity without structure will lead to greater inequities, destabilisation and a threat to standards and, perversely, may disadvantage further those students and communities who have few to advocate their needs.
The Liberal Democrats envisage a light touch structure carrying out a strategic rather than a provider role to ensure that no child is denied access to a quality education for any reason. That role should and must be carried out by an elected local authority and subject to democratic scrutiny.
However, the days of the old style LEA are over. The role of a strategic local authority is to bring together partners that impact on learning and act as 'the single conversation' to effect change on behalf of the learner.
In areas of child abuse, special needs and looked after children, that role is crucial and I do not want unaccountable quangos to carry out the strategic role or worse still, as envisaged by the Conservatives, no one.
Another key reason to use the local authority for this purpose is to ensure the whole burden does not fall on headteachers!
Accountability
Reducing the burden on schools has long been an ambition for the Liberal Democrats. Intelligent accountability as proposed by SHA goes a long way to meeting our objectives.
But we would go further, scrapping Ofsted and the Adult Learning Inspectorates and transferring their core functions to the Audit Commission -- an organisation that is regarded as independent of government and professionals. We must move on from the current Ofsted framework and accept that school improvement should be a continuous process led by the concept of 'total quality management'.
Removing the obsession many schools have with the Ofsted process would do much to free school leaders, providing time for them to concentrate on learning and put our senior managers on a par with chief executives reporting to the board.
External exams
Radical reduction of external testing would free further time for learning. The Liberal Democrats have long argued that testing should principally be to inform learning and that most assessment could be carried out within schools.
The move to accredit examiners in schools as part of the management process is long overdue and I am deeply saddened that Ruth Kelly dismissed the idea.
It remains a mystery to me that first year post-graduate students can assess undergraduate work and award marks for a degree, but experienced teachers cannot be trusted to do the same for their A level students.
The failure of government to approve and work towards the Tomlinson diploma has set the assessment agenda back a decade. Liberal Democrats will continue to fight this crucial cause.
External examinations are vital and we need objective assessment of students' work, but successive secretaries of states' belief that weighing children makes them heavier, must continue to be challenged.
Funding
I now turn to the difficult question of funding.
There will never be sufficient funds to satisfy all that we would want to do. The Liberal Democrats accept that since 1999 increased and very welcome revenue and capital resources have come to secondary schools.
However, we cannot pretend that all resources are wisely spent. We dispute that creating more small sixth forms will be of benefit to either students or the secondary sector, especially when rolls are falling over the next decade.
So we have advocated that all post-16 funding should be based on an activity led model with additional resources to allow college funding to converge with schools.
The general election is almost upon us; for most heads and deputies it will be business as usual. There are huge challenges ahead for senior management in our schools and colleges but I am sure SHA members will cope with whatever and whoever comes along.
Trust will be the key issue at this election and nowhere is that more needed than in education.
By Phil Willis MP, Liberal Democrat Shadow Secretary of State for Education and Skills