SHA membership tops 12k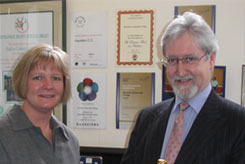 SHA membership has topped 12,000 as of the beginning of March.
Catherine Burton, vice-principal at Hamilton Community College in Leicester was the 12,000th person to join the association. In recognition, she received a bottle of bubbly from Deputy General Secretary Martin Ward and a year's free membership.
© 2018 Association of School and College Leaders