Help for young people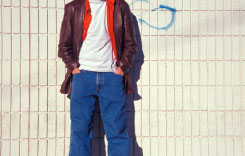 Get Connected is a free, confidential helpline for all young people under 25 who don't know where to turn for help, or who have exhausted the usual sources of support - whether they are dealing with bullying, depression, neglect or abuse.
Get Connected will help young people decide what sort of help they're looking for and put them in touch with it, whether by connecting them to another helpline, emailing a link to an online service, texting details of a service or providing the address of somewhere local.
Get Connected will provide publicity materials to schools and colleges free of charge, upon request, in whatever quantity is needed. Call 020 7009 2500, email admin@getconnected.org.uk or visit the website www.getconnected.org.uk and use the contact form.