Stand then deliver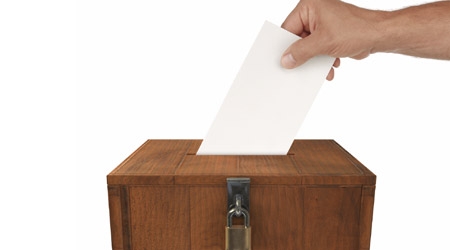 Elections for membership of the General Teaching Council for England will take place in early 2008. Tony Neal discusses why we need a GTC and the need to elect committed members to it.
On 1 September 2000, the General Teaching Council for England was born and for the first time the education profession became self-regulating.
The GTC for England has 64 members and more than 40 of us are registered teachers. Others represent a wide range of stakeholders. Our purpose is to ensure, and seek to improve, standards of teaching. To remind us of our function, we lull ourselves to sleep each night by reciting the mantra, "We register, we regulate, we advise."
Those who read the TES will be familiar with our regulatory work. Hearings of alleged teacher misconduct or incompetence are regularly reported, sometimes in lurid detail. During the past year, there were just 144 hearings - a remarkable testament to the probity of teachers, since every dismissal or resignation involving likely incompetence or misconduct must be reported.
Until recently, the GTC's advisory work was much less familiar. A review by the Audit Commission in 2004 was complimentary about our progress in registration and regulation but scathing about our policy work. So we have restructured to meet the criticism. The front-page publicity last term on our assessment advice gives some indication of how far we have refocused our work on issues of real concern to teachers and the public.
The council still faces a number of challenges. Our annual surveys show that we have not yet earned the approval of the majority of registered teachers. To some extent this is a failure of our own publicity but it stems also from the nature of our regulatory work.
Many teachers do not realise that, prior to 2000, teacher regulation was a Government responsibility. Asked, "Would you prefer your fate to be in the hands of fellow professionals or of Government officials?" most teachers would probably favour the former.
I believe there is a crucial need for a council which can assess evidence independently and present advice which encompasses the views of all stakeholders. Unions are responsible to their members but GTC has no such conflict of interest. It is the only body which can fulfil this role.
Meanwhile, the Government, shaken by the Shipman inquiry, has become more sceptical of self-regulation by the professions. A recent white paper presages dramatic changes in regulatory bodies in the health profession. It would be short-sighted to ignore the potential implications for bodies in other sectors.
Therefore the 2008 round of GTC elections comes at a critical time. Membership is rewarding but demanding. The minimum time commitment is 20 days per year, though involvement in executive functions is likely to require more. An attendance allowance covers the cost of supply cover.
Elections are for a four-year term, and there are two opportunities for ASCL members to join the GTC - as ASCL's nominated representative or as an elected member.
During October ASCL will be asking for nominees. If you share my belief that our profession should remain self-regulating then please consider standing. Like mine, your belief may soon become a passion. For more, go to www.gtce.org.uk/elections or, if you are interested in being nominated, contact registry@ascl.org.uk
Tony Neal was a founder member of the GTC and is currently its ASCL representative. He was until recently head of De Aston School in Market Rasen, Lincolnshire and was president of ASCL in 2001-02.