A promising beginning?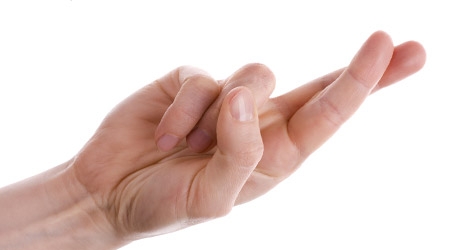 With a key Brown ally in charge of education, John Dunford hopes the new Government will keep to its word and fulfil its ambitious aims for the children's and schools' agenda, rather than succumb to headline-grabbing initiatives.
I start the new academic year with a confession. I have not read Alastair Campbell's diaries and I have no intention of doing so.
There are three reasons for making this rather easy decision. First, the man appears to have no self-doubt and I prefer people with a degree of humility. Second, I am told that the book contains a great many gratuitous swearwords of the sort that I would have excluded pupils for using. And most important of all, I have never forgiven him for describing schools like the ones to which I gave most of my professional life as 'bog-standard'.
Anyway, we have already moved on and the Blair era feels to be in the past. Announcements are now made in Parliament and not on Radio 4's Today programme. The education ministry may have been split into two, which I regret, but four of the previous ministers remain - Jim Knight, Beverley Hughes and Andrew Adonis at the Department for Children, Schools and Families (DCSF) and Bill Rammell at the Department for Innovation, Universities and Skills (DIUS) - which is a big change from the last two simultaneous changes of secretary of state and schools minister.
So there will be a high degree of continuity in government education policy. But it is not only policies on which governments should be judged. What about judging them, as Ofsted does us, on leadership?
In the past it has often been forgotten that the secretary of state is the leader of English Education plc and his ministers and senior civil servants are the leadership team. ASCL members know a thing or two about leadership, so it is not unreasonable that we should demand of our leaders at least as much as they (and Ofsted) demand of us.
Judging Brown's success
Among the many sets of criteria for judging successful leadership, I have used research by the Leadership Partnership, which found five main characteristics expected of top business leaders - vision, the ability to motivate others, honesty and integrity, the ability to handle crises, and decisiveness.
Jo Owen, my fellow trustee on both Teach First and Future Leaders, and an author of clear, straightforward books on leadership, used these in an article in Director magazine to analyse Brown's leadership potential.
We have certainly had the vision from Gordon Brown - an education system in which all remain full time until the age of 18, aspirations are raised and state schools are funded at the level of independent schools, although the timing of the latter promise is distinctly woolly.
As a motivator, Brown commanded great loyalty from those who worked with him in the Treasury. He seems to have motivated the new team of ministers but it's fairly easy to motivate people when you have just appointed them. Only time will tell whether he is able to do the more difficult job of consistently motivating the workers of English Education plc, that is, ASCL members and their staff.
Trust, or lack of it, was Blair's undoing post-Iraq. Honesty, integrity and trustworthiness are not perceived to be common characteristics of politicians and Brown will do well to build this over time. Jo Owen's advice on this is 'under promise and over deliver'. Gordon Brown has started by indicating that he will put more trust in teachers and their leaders. If he can keep to that aim, we are much more likely to put our trust in him.
Harold Macmillan famously said that the problem with being prime minister - or a school or college leader, come to that - was "events, dear boy, events". Gordon Brown found this out on his second day at Number 10, with the attempted bombings in London and Glasgow.
The crisis management of the Prime Minister and new home secretary - the former economics teacher and schools minister, Jacqui Smith - was a good deal calmer than the bellicose reaction of some former home secretaries. The signs of Brown's distributed leadership were there too in the way that he gave Jacqui Smith the limelight.
Finally, the kind of decisiveness needed at Number 10 is much different from the Treasury, where decisions are mulled over for many months and announced on a date fixed well in advance - the Leitch report on skills is one such example.
Tony Blair may have said that his priorities were education, education and education but Gordon Brown appears equally passionate about it. His speech to the City of London at the Mansion House a week before he became prime minister would normally have been full of high finance and international politics. Instead he devoted two-thirds of the speech to his ambitions for education and ended with the pledge to make Britain the education nation.
Colleges' interests
By putting his former right-hand man at the Treasury, Ed Balls, in to lead the DCSF, and by giving the department a much wider brief on children's issues, Brown has sent a clear message about the importance of the children's and schools' agenda.
Although the interests of colleges are badly split between the DCSF and DIUS, sixth form colleges will come mostly within the purview of the DCSF, where the 14 to 19 agenda will be more solidly placed than in its former position, when it was balanced uncomfortably between local authorities and the Learning and Skills Council. From about 2009 (exact arrangements not yet decided) the LSC will concentrate on work-based and adult learning and 14 to 19 will be a matter wholly for local authorities to work with schools and colleges.
This has brought a degree of uncertainty into the future of 16 to 19 funding, which will come through local authorities, and ASCL will press hard for these funds to reach schools and colleges without touching the sides on the way down.
There can be no doubting Ed Balls' capability or commitment. He was 30 when he started working for Gordon Brown, then shadow chancellor, and is remembered for advising Brown to endorse 'post neo-classical endogenous growth theory.' Like nearly all recent secretaries of state and ministers, his own children are in state schools.
With Ed Balls' expanded department and his close relationship with the prime minister, he set out his vision in a statement to Parliament in July - continuing the focus on standards, closing the attainment gap between the poor and the better-off, starting an inquiry into primary maths, promoting assessment for learning as a key part of personalising learning, giving money for extended schools to help disadvantaged children, improving behaviour, encouraging universities to sponsor academies and bringing business leaders and heads (including several ASCL members) on to a National Council for Educational Excellence.
Less red tape
Importantly for ASCL members, Ed Balls said that he had asked his officials "to examine what more we can do to reduce unnecessary bureaucracy for teachers and heads". I have given him a list of suggestions! He also wants "to do more to back strong and innovative school leadership".
With the wider responsibilities of his department in mind, including youth justice, he said that the Government "must tackle the causes of child poverty, youth crime, family breakdown and wasted potential".
This is, as he admitted, a challenging agenda. It will require, in ASCL's view, a much higher degree of joined-up thinking on the part of central and local government, a re-professionalised workforce, a funding system that is better targeted at disadvantage, a unified qualifications structure that brings A levels and diplomas into a single overarching structure, assessment that is fit for purpose, intelligent accountability for schools and colleges and their leaders, and a better strategy for support, based on developing partnerships, for schools in difficulty.
I have put all these points directly to Ed Balls. It is through these that he will deliver his vision.
We have to hope that he will be given the time to put them into action. Six secretaries of state in ten years is an even worse record than the average 2.2 years since 1944.
After ten years of spin before substance, it is profoundly to be hoped that the new Government reverses this. Too many times since 1997, ASCL members and school staff have felt used by ministers, seeking to grab a headline.
As I wrote in the last Leader, there have been many good education policies but we have had too many initiatives, too little consideration of implementation and too much concentration on what the media will report.
If Ed Balls' substantial agenda is to be successfully implemented, it has to be time for the Government to move from spin to substance and put behind it the Alastair Campbell era.