Measured response on assessment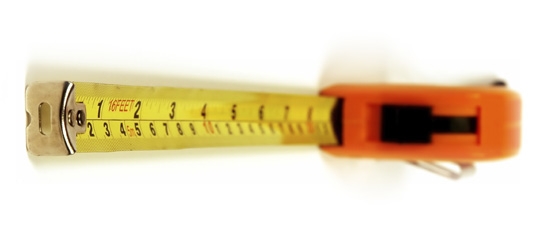 Assessment, governance and student voice were the main items on the agenda at the Council meeting on 21-22 November which took place in Warwick.
Assessment
Full Council debate
Education Committee brought a draft policy paper on assessment to full Council for discussion on several issues, particularly Key Stage 3 tests which, it was agreed, are flawed and not fit for purpose.
Council asked whether the Government was likely to change its position, which is that the current assessment system is working well. It was felt that the Government appears more receptive to ASCL's views now than in recent history, as evidence from the GTC and others shows that parents, teachers and most other stakeholders want fewer external exams.
The Government's priority of increasing personalised learning may open doors for a chartered assessor scheme. The point was made that, while a chartered assessor system would signal increased trust in teachers, the inherent conflicts of interest would need to be addressed for the idea to be widely accepted.
Following Council, ASCL's updated position paper on assessment went to the Parliamentary Children, Schools and Families Select Committee in time for its renewed enquiry into the subject in December. The final draft of the policy paper will go back to Council in the spring.
Governance
Full Council debate
As it has been nearly ten years since the association's last policy on school governing bodies, Council held an initial debate to gather views on the future of governance which will inform a new ASCL policy statement.
The FE governance structure was on the whole felt to be effective and fit for purpose, and perhaps a model to explore for schools.
Individual experiences of governing bodies varied hugely, as did views on their role - ranging from as little involvement as possible to wanting governors to more actively act as critical friends. Views generally correlated with length of service of the head.
Council members gave evidence that, in some regions, obstructive or ineffective governors were contributing to heads' decision to retire early.
The majority thought that external training for governors was poor and that it was heads' responsibility to train governors in house, for example, through ASCL's consultancy service. It was noted that the National College for School Leadership has been asked to include governors in its remit which may improve training nationally.
While the clerks' role was seen as key, many do not have the necessary training or legal background.
Views were divided on whether to pay chairs of governors - while some agreed this may enable more people to take up the role, others felt that a paid position would not attract the right calibre of person. However it was agreed that the role was too important "to be left to chance" as is currently the case.
An appointment, rather than election, system may be preferable for more governing body positions, although it is important to retain some representative governors.
There was strong consensus that governors should not be allowed a role in day-to-day operations and that a statutory national framework is needed which broadly outlines governors' role but builds in flexibility for implementation at local level.
One option would be for governors to have strategic responsibility for the school but no longer to hold heads to account, since this role is already being filled by the school improvement partner, Ofsted and the local authority, to name but a few.
The next step is for Public and Parliamentary Committee to draft a policy paper on governance.
Student participation
Full Council debate
As part of 11 Million Takeover Day on Friday Brian Lightman handed over the presidency to Wesley Woodcock, a year 11 student from Lawrence Sheriff School in Rugby, who led Council in a debate on student voice.
Supporting Wesley were two other Lawrence Sheriff students, Patrick Kerr, year 10, who put forward the arguments for greater student participation, and Jamie Billingham, year 9, who outlined the challenges.
Council members broadly supported greater student involvement, including areas such as lesson observation and staff interviews. However, they questioned how to manage students' expectations and how to involve younger students more effectively.
At the end of the debate, Council passed the following resolution:
'This Council believes that effective student participation is a feature of successful schools. This can take many forms including school councils. ASCL strongly believes that schools and colleges should be afforded the freedom to develop appropriate mechanisms for student participation at their own pace and in accordance with their own local needs and priorities. There should be no further statutory requirements.'
This will form the basis of an ASCL policy statement on student voice to be issued in spring 2008.
Post-16 funding
Funding Committee
ASCL Funding Specialist Lindsey Wharmby reported that the new formula for post-16 shows that the funding gap between schools and colleges has now reduced to about 5 per cent.
A new national body, the Funding Advisory Group (FAG) has been created in the DCSF to decide what happens in 2010 when post-16 funding moves from the LSC directly to local authorities. ASCL has been arguing strongly for a national funding formula - to ensure that all funding goes directly to providers, without local authorities taking a cut - and initial response from the DCSF seems to be positive.
However, local authorities, not surprisingly, are raising opposition and it will be important for schools forums and individual schools and colleges to make their views known in support of a national formula. ASCL has available a letter template that schools and forums can use to raise their concerns. Go to the ASCL noticeboard on www.ascl.org.uk
For details on the changes to the post-16 planning and funding, see ASCL's guidance paper 44, on the website in the members' section under publications.
Leadership standards
Professional Committee and Pay and Conditions Committee
The two committees met jointly to agree ASCL's position for the next stage of national negotiations on the professional responsibilities for teachers and heads and on standards for school leadership. ASCL's representatives in the negotiations are Pay and Conditions Specialist Stephen Szemerenyi and General Secretary John Dunford.
ASCL, along with the DCSF and the other unions, is part of the Rewards and Incentives Group (RIG) which is submitting evidence to the School Teachers Review Body (STRB). The STRB was given a remit by the DCSF to consider this matter and will publish its recommendations in March.
The committees agreed that the revised leadership standards should roughly parallel those for teachers. Leadership responsibilities should be set in the context of teacher standards, but should also take into account values, professional characteristics and qualities (as in the National Standards for Headteachers).
The criteria for leadership pay should cover leadership spine and TLR payments and should emphasise leading, managing and developing at a whole-school level. Leadership roles should be defined so as to give schools maximum flexibility.
It was noted that the current STRB remit only extends to teachers, therefore these discussions are limited to teaching staff, but ASCL's aim remains for senior support staff to be subject to the same pay and conditions regulations as senior teaching staff and the same criteria and standards for leadership group pay.
Regarding executive headship, it was felt that it should be possible to have an executive head with overall responsibility, in addition to separate heads of the schools involved.
Opinion was divided on remuneration for external leadership roles, such as acting as school improvement partners, consulting or mentoring staff in other schools. There are advantages and disadvantages to both options: recognising these roles within the individual school range (ISR) or making additional pay allowances. If the goal is for system leadership to be recognised as part of leaders' roles, this will need to be built in to the ISR.
Some felt that the ISR is too rigid and no longer fit for purpose, as schools need built-in flexibility to be able to recognise all leaders who 'act-up' or take on temporary additional roles.
With regard to holidays, it was noted that the STPCD does not provide an entitlement for the leadership group; strictly they are only entitled to the statutory 20 days set out in European law. It was agreed that ASCL should consider specifying an entitlement for school leaders (college principals have 35 days) and to remove the anomaly from the document.
Finally it was agreed that a national debate on dedicated headship, and leadership and management, time is due.
Safer recruitment
Public and Parliamentary Committee
The committee was reminded that all heads should have completed the Safer Recruitment online and face-to-face training. It was agreed that the materials are comprehensive and very useful although the face-to-face training provided by local authorities is variable.
The committee discussed the practical considerations and time commitment needed to train an adequate number of staff to fulfil the requirement that every recruitment panel include a trained member.
It is not yet clear whether it will be unlawful to appoint without a trained individual. ASCL would not disagree with this as long as the deadline for implementation were reasonable, at least April 2009. In addition, there must be a sensible system for ensuring that training is available so that schools are not left stranded if those who have been trained move on.
The next Council meeting is on 7-8 February.