Sign of the times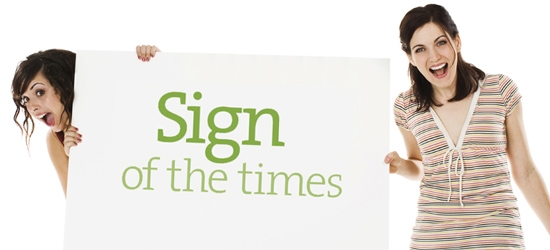 It is now widely accepted that the student voice is a legitimate and unique component of school and college life. Nearly all schools have a student council and colleges are required to have students on their governing body. However, some institutions are going beyond the traditional expressions of student voice to explore more innovative ways of involving students.
---
Girls aloud
Hornsey School for Girls
A nudge from Ofsted spurred a student take-over of the school council, says Andy Yarrow.
A throw-away comment at a conference about six years ago planted the idea of a student leadership team in my mind. Later, a challenge from an Ofsted inspector to allow the school council to be run by students served as the catalyst to turn this idea into reality.
Having established the 'school executive team', as we decided to call it, at Baylis Court School in Slough, I moved to Hornsey School for Girls and set up a similar team there.
All posts for the team are advertised within the school using the same format as for internal staff vacancies. Potential candidates complete an application form, signed by two staff referees, and short-listed candidates give a presentation to a panel on a theme similar to those given to senior management candidates, such as the Ofsted framework or strategic development planning.
Posts are open to students from year 7 to 13, although the head and deputy posts are only for students in year 10 and above.
The executive team meets after school for about 90 minutes once a fortnight. Meetings have agendas and minutes and are chaired by the head girl. Staff attend only if invited or if they request to discuss a particular topic with the team.
In addition, one of the two student voice coordinators attends to observe the leadership skills being displayed. Most meetings now also have an observer from another school.
Each student member is linked to at least one subject department and year group, and also has an area of whole-school strategic responsibility.
We have found that students have more interest in some aspects of school life (catering, facilities and learning environments) than others (staff CPD, budgeting and statistical returns) so we have not tried to create direct matches. The current areas of responsibility include community links, fundraising, behaviour, attendance, student support and guidance, educational visits and curriculum development.
Three members of the executive team attend each full governing body meeting on a rota basis.
Executive team members have had the opportunity to influence a number of major changes such as the introduction of a formal school uniform, the tendering of the school catering contract and planning meetings for the Building Schools for the Future programme.
They host VIP visits and, along with the leadership team, were present to greet the Ofsted team at the start of our inspection earlier this year.
Executive team members train a wider group of students who form interview panels to interview candidates for every teaching post and will be helping to deliver training for student lesson observers this year. As the SSAT's North London hub school for student voice, they are regularly invited to lead workshops and speak at conferences.
Andy Yarrow is headteacher of Hornsey School for Girls, north London.
---
Parliament in session
Hadley Learning Community
Hadley Learning Community has created a new school council model, explains Dan Roycroft.
The Hadley Learning Community (HLC), an all-through school, has consciously decided to move away from traditional school council models. Our parliament is a democraticallyelected body of about 120 students spanning primary and secondary school phases which allows pupils and staff to work in groups across six areas.
One of these groups is the Premiership Team which is responsible for raising awareness of healthy lifestyles and promoting healthy eating, encouraging all students to take part in sporting and leisure activities. It also works on curriculum aspects of citizenship and identity, including smoking, drugs and healthy eating.
The focus group works in association with local sport and leisure community representatives, including Telford Football Club, to organise local sporting events and promote healthy lifestyles among students. It is an exciting opportunity for students to have their say not only within HLC but in the community provision for encouraging healthy and active lifestyles.
The Premiership Team has contributed to HLC's curriculum through a review of school policies. Students' views have been valuable throughout the process and the group has been able to identify strategies for developing a programme of study in citizenship and identity.
Another of the six groups, the Safety Circle, seeks to ensure the safety, security and comfort of students. The group wrote the school's anti-bullying policy and developed a sustained anti-bullying campaign. This has involved a studentdesigned poster campaign displayed within HLC and the local community, a series of assemblies to students in years 7-11 about the importance of tackling bullying and mentoring students who have experienced bullying. This campaign continues to grow in strength.
The circle has researched local perceptions of HLC and its students, looking specifically at the emotional comfort of people living nearby. It has monitored problems such as litter and traffic and worked through resolutions to appease situations.
Students in all the groups feed back to the school through the 'Voice of the Learner' event at the end of each term. This involves one representative from each tutor group attending a presentation by the different groups about their progress as a school parliament.
Dan Roycroft is assistant headteacher at Hadley Learning Community, Telford.
---
Impact on teaching
Hinchingbrooke School
Actively influencing teaching and learning is the next step, according to these students.
We want every stakeholder to enact the school's vision, and we believe that empowering students so that they feel they have the right and responsibility to be heard is an important step forward in achieving this.
Our student representatives come from every year group. Three elected senior students from our sixth form take the lead in planning objectives and activities for student voice and managing the student voice budget. These students attend the staff learning development group and regularly contribute to discussions during meetings.
This year, student voice has been re-launched under the name 'Hinchingbrooke United'. Last term, our launch night attracted over 130 students from all years. It gave us the opportunity to share our vision for student voice in the coming year.
One aim is to build on the success of our student guide to behaviour, which supports the new behaviour policy, and become more actively involved in teaching and learning. This is happening through one of our working groups, the 'student impact group' of the professional student body.
Our goal eventually is for students to comment on teaching and learning in lessons. To this end, members of the group have re-written the Ofsted standards for lesson observations so that all students know what they look like in a classroom. This is the first stage of really being able to comment on what constitutes effective teaching.
Representatives from the group already interview potential PGCE students and have written a students' guide to how academic targets are set, to accompany our revised target setting policy. The guide will be viewed by all students during form time as a PowerPoint presentation.
We are also interested in improving the consistency of marking across departments, and this is a future project.
Our working groups meet once a half term, and all students are welcome to attend. We have our own email address to communicate with students, and we have one assembly per half term for every year group to report progress.
We have the commitment from all staff in the school and feel that the volume of our 'voice' is increasing. We aim to use our voice in a constructive way, which will help our school to be the best that it can be.
Joe Brennan, Sajni Durve and Callum Perry are students at Hinchingbrooke School in Cambridgeshire. Jane Davies is teaching and learning director.
---
Taking a lead locally
Shavington High School
Students at Shavington High School actively influence life in their community, says Rachel Bertenshaw.
Apart from the year and school councils, Shavington High School is fortunate to have opportunities for community involvement for many of our pupils.
Two years ago plans were underway to build a new medical health centre on our site. A team of workers from the primary care trust (PCT), led by their chair, spent a day in school consulting pupils of all ages, including representatives from our partner primaries, about what they felt the medical centre could do for them. T
The medical centre has just been opened and representatives from each year group were due to meet doctors and the pharmacist there to check just how 'young person-friendly' it is. The older pupils are keen to have a one-stop shop there for health issues and talks are underway about this.
Every three weeks the police hold a surgery at school to talk to individual pupils or groups of pupils about anything which concerns them. They have had discussions about the lack of places for young people to meet safely but privately, better provision for cyclists and concerns about cyber bullying.
Local councillors come into school during Democracy Week and consult pupils about their views on local amenities and provision for young people. The director of children's services for Cheshire visited the school this autumn and interviewed year 7 pupils about their first term.
We have found that all agencies respond eagerly to meeting with young people and are keen to hear their opinions and views. Many of them are very skilled in talking to young people and it certainly makes our pupils feel appreciated.
Pupils contribute to the school in other ways, including in the appointment of teaching and other key staff. They are taught a demonstration lesson by any teacher applying for a job and are always asked their views about it afterwards.
When curriculum leaders are appointed pupils form an interview panel, overseen by a member of staff, and pose questions about future plans for the teaching in the department. The learning mentor was also interviewed by some of the pupils who were likely to be mentored and pupils take all candidates on a tour of the school.
In all cases the pupils have made accurate and perceptive comments and have most often chosen as their frontrunner the person who was then appointed.
Rachel Bertenshaw is deputy head at Shavington High School in Cheshire.