Additional responsibility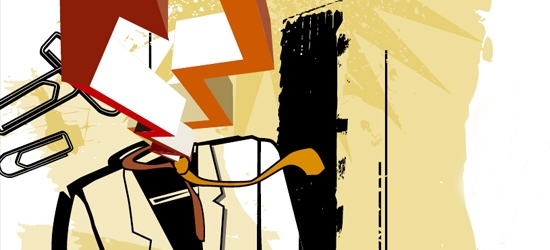 Elizabeth Wood has examined research that demonstrates how the job of school business manager has evolved in the last ten years. She shows how the landscape has changed and where SBMs might go from here.
The nature and sustainability of school leadership . headship in particular . has been under scrutiny for a decade. But in recent years, the role of the school business manager (SBM) has come to the fore in the debate.
These former administrators, clerical officers and school secretaries are, as the SBM title suggests, assuming new responsibilities and helping to ease the burden on other leaders . especially in managing resources. But their role goes beyond ensuring the smooth running of systems or facilities.
A report published for the National College for School Leadership (NCSL) on school business managers/bursars paints a picture of how this role has changed. It builds on ten years of research, including three national surveys.
Two key questions stakeholders were asked to consider were:
What impact are SBMs/ bursars having?

What is their relationship with other leaders in the school, especially the headteacher?
These questions are at the heart of understanding the contribution of business managers to the leadership debate and the move away from finance/ administration officer to the school business manager, a title which more readily describes the responsibilities they have accrued.
In the beginning
In 2000, when the results of the first national survey were analysed, financial and human resource management were the core responsibility areas for business managers and many had finance and administration titles. By 2004, marketing had been added to the remit. By 2007 survey results show that the role had expanded further to include risk management. There were also indicators that management information systems, facilities and support services would soon become core responsibilities.
Consequently, the debate among school business managers is not about the increase in core responsibility areas . they are accepted as part of the role . but how they can delegate administration, clerical or other tasks to make space for management and leadership roles. Evidence from the national surveys bears this out. Whereas administration used to be the main level of activity, there is now a greater balance across administration, systems management, human resources, management and leadership (See below).
In particular, there is a trend towards building capacity to tackle the increased reporting of management information now deemed essential to school improvement. The greatest development in how school business managers operate took place between 2000 and 2004 (See right). This may have been due to growing awareness of the contribution of school business managers resulting from the creation of NCSL's Certificate and Diploma of School Business Management.
Teaching and learning impact
A school business manager's role is highly dependent on factors such as the school's size, phase and funding, and the head's view of the role. Even business managers working to standard local authority job descriptions suggest that these are only a guide and that their actual role is very different.
One implication is that there needs to be greater understanding of how balancing administration, management and leadership activities contributes to school improvement, especially in a constantly changing school environment.
For business managers there is, therefore, a tension between finding time to work with senior leaders while also monitoring, evaluating and reporting on the significant data available to the school.
One thing business managers agree on is that their principal role is to support learning and teaching or to improve the learning environment, through direct observation, careful consideration of the impact of their activities on the school or by looking at how their role can support new initiatives.
One business manager said in an online discussion group: "What I feel confident about is that my role is supportive to the teaching and learning roles in the school. I contribute to the conversation, offer thoughts and ideas, understand the decisions made and evaluate and cost the processes and resources to achieve the goal. "I identify, work with and deploy the specialists required to complete the task to achieve the targets set. My role is not to educate, but to ensure the facilities (resources, equipment and staff) to educate are in place."
This approach requires project management skills, the ability to negotiate with teachers, and a more sophisticated understanding of school structures and cultures and their place within it.
Relationships with other leaders
There has also been a change in the relationship between business managers and their schools' leaders.
More business managers are included in strategic activities and so are clearer about how they can align resources to learning and teaching.
The relationship between the head and school business manager is the key element in fulfilling a shared vision that leads to better management of resources and support for learning.
Headteachers and school business managers don't need to have offices near each other (although this helps) but regular communication is crucial. Without communication, it is difficult for the business manager to align resources with the headteacher's vision.
Many headteachers have welcomed the inclusion of a school business manager to the senior team. They have already handed responsibility for resource management to SBMs to ease the workload which has accrued as a result of government policy and initiatives such as the Every Child Matters agenda and the Children's Plan.
For those who have not yet renegotiated roles, those business managers who have a successful working relationship with the headteacher suggest developing a mutually supportive role through trust, respect, professionalism, discretion and sensitivity.
Since 2000 the school business manager's role has evolved and then been consolidated. They:
operate effectively at a strategic level

contribute meaningfully to school improvement

support learning and teaching

make effective use of resources
For those who have consolidated their role and built a mutually supportive relationship with their senior colleagues, the question is no longer how to get efrom administrator to manager' but 'from manager to leader'.
Elizabeth Wood is a lecturer in the London Centre for Leadership in Learning, Institute of Education, University of London.
---
Level of Operation
2000
2004
2007
Administration
Functional operator, reactive
60%
33%
31%
Management (systems)
Systems specialist, active
27%
27%
29%
Management (HR)
Interpersonal facilitator, active
27%
19%
19%
Leadership
Leading direction + development, proactive
13%
21%
21%