The BIG issues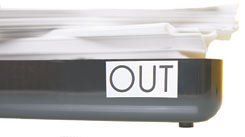 SHA's 105th meeting of Council took place on 9-10 June in Warwick. Following are the main issues that were debated and resolutions that were passed.
SIPs training
Concerns over the initial school improvement partner (SIP) training were voiced to Council by the Professional Committee. Feedback indicates that the timeframe for submitting applications is very short - less than a week - which could disadvantage heads who cannot take time away from school to complete it. This raised concerns that more successful applicants will be from LEAs, when the original intention was to encourage headteacher SIPs. (Marcia Twelftree, SHA salaries and conditions of services officer, said this has not been the case so far.) Unsuccessful candidates report having received no feedback.
In addition, the initial test seems to be weighted toward data manipulation, rather than interpersonal skills or overall knowledge. Initial training also seems to imply that the single conversation will be done 'to' rather than 'with' schools.
Finally, the original intent was that SIPs would not be matched with schools in their own LEA. The pilots indicate that, in fact, the opposite is happening which can decrease the effectiveness of the process. (The general secretary has now raised these points with the DfES.)
GTC support
Council ratified the following statement of support for the General Teaching Council: "SHA Council believes that all teachers with qualified teacher status in the maintained and independent sectors, both in secondary schools and further education, should be registered with their respective GTCs in England and Wales."
SHA Council voiced its support for the role of the GTC and its programmes.
14-19 issues
Key Stages 3 and 4 were the main areas of discussion for the Education Committee, which agreed that 14-19 education will remain a main area of work next year. The committee welcomed the reduction in Key Stage 3 content but expressed concern that this could be replaced by over-emphasis on skills.
At Key Stage 4, the committee will be working to increase funding and stability, especially in relation to vocational courses and FE collaboration. Many schools have reported that funded streams are cut off with short notice or that projects are only funding for a year, which makes it difficult to give students any continuity.
The committee will also continue to push for a reduction in assessment.
Cost of Restructuring
The Funding, Pay and Conditions Committee commented on the STRB report and guidance on staff restructuring which was published in late May and is available on Teachernet.
The committee expressed concerns that the report is overly optimistic about a "cost-neutral" process, going so far as to talk about "savings". While restructuring is not intended to be an assimilation process - and SHA agrees with this - some schools will tend to round salaries upwards.
Feedback indicated that the process and the cost will vary widely according to geographic region and the starting point of the individual school.
New heads in September will still have to publish a staffing structure by the end of December.
Every Child Matters
Following the Council resolution passed earlier this year on Every Child Matters, the Professional Committee will continue to produce guidance for members next year.
This initiative has potential to be a bureaucratic nightmare and both the committee and the Implementation Review Unit (IRU) will continue to monitor its roll out. The committee will explore models for extended schools with the view to recommending way forward.
Next year's Professional Committee will also focus on determining schools' and colleges' accountability in multi-agency working, producing guidance on Building Schools for the Future and continuing to register concern about senior leaders' workload.
Pupil behaviour
SHA has been asked to nominate a member for the government's behaviour steering group, which will be chaired by SHA member Sir Alan Steer. The Professional Committee will respond to the group's consultation when it is published and it will continue to work proactively in this area.
Joint NAHT papers
Since the joint SHA and NAHT council meeting last year, work has been ongoing on four joint papers. Two of these were ratified by Council and will now go to NAHT's council for approval.
The first, on transition, outlines good practice as well as issues preventing successful transition. It recommends that "all schools should be entitled to one extra CPD day which could allow teachers to move between institutions, to collaborate and to engage in activities which promote curriculum and learning continuity at all points of transition."
It also calls for a national pupil transfer form with a common format and more emphasis on formative assessment and assessment for learning. It was noted during the discussion preceding ratification that middle schools do not have the same issues of transition and that the paper took these into consideration.
The second paper, The Role of Schools in the Community, gives general support for Building Schools for the Future but expresses concern at the government's backtracking - rather than rebuilding, more schools will have to settle for refurbishment and redecoration. In regards to the Children Act, the paper emphasises the need for training for school leaders in delivery of children's services.
Finally, the paper reasserts that all aspects of extended schools should be led by school leaders rather than other professionals. They should, therefore be given the additional management and resource capacity to do so.
Once the papers have been ratified by both councils, they will be published on the SHA website.
Joint NASUWT paper
Council heard an update on the joint paper with the NASUWT on school self-evaluation. It sets out common principles for conducting evaluation; it does not contain a set model. Anne Welsh, who is leading on the project from SHA, reported that there are still areas of discussion but that they have made much progress.
So far there is agreement that every teacher has a responsibility to participate, that there should not be a completely Ofsted-based model, and that performance management can be used as part of self-evaluation.
It was agreed that a common set of principles for self-evaluation that NASUWT and SHA have signed up to will be of great benefit to members in the long run.