The last word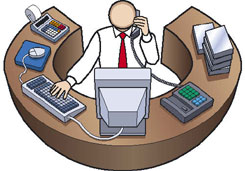 By popular demand, Leader has brought back The Last Word - the observations of school leaders on things that have made you groan, laugh, or want to crawl under the desk this month.
It was a roller-coaster end of term, the euphoria that greeted London's victory in the 2012 Olympics tempered immediately by the shock of the London suicide bombings the next day.
Even in the Midlands, a cosy distance from the capital, both feelings resonated among the young people in my school. It's curious how a school can prove itself a microcosm of life outside.
Amid a busy end of term, our school was facing its own local tragedy, a greatly loved teacher gravely ill and in a coma. Life, particularly the life of the young, goes on as it must, but hurt and grief remain nonetheless. I always marvel at the way children work their way through that conflict of raw, clashing emotions.
I felt proud and comforted by the way they enjoyed a couple of weeks full of cricket, athletics, concerts and other good things, but they didn't allow that deep level of pleasure and fulfilment to jar with their own concern for a desperately ill teacher - nor for the hurting of others.
That's emotional intelligence. We teachers are never too old or experienced to learn from our pupils.
The new Children's Commissioner, Al Aynsley-Green, has rattled the cage of at least one teachers' union within three weeks of taking up his post on 1 July.
Al was proposing that children be involved in the selection of teachers. He said that children had played a part in his appointment - they set him a written test and then interviewed him - and that he believed it was a beneficial process.
NASUWT General Secretary Chris Keates disagreed. "It is ridiculous, when people are being tested on the basis of their experience, their attitude and approach to teaching, to have children on the interviewing panel...It will become subjective about whether they take to the person or not."
Surely we all end up making subjective judgements, however objective the process we set up? How many of us have ever appointed people we don't take to? Not me.
There is something about involving children in the appointment process that seems to touch teachers' deepest fears (though some schools have done it successfully for years).
I can remember a superb and otherwise supremely confident teacher saying anxiously to me, "What if I wanted to refer to a learned pedagogical paper? The pupils would be completely lost." I answered her, with complete honesty: "That would be the first time in 15 years of interviewing that anyone's quoted a paper!"
Only the other day I heard a teacher say it was "quite inappropriate...professional relationship...blurring boundaries". Then he remembered that he'd been interviewed by pupils for his current post. How was it, I asked. "Oh, it worked very well."
Then there was the teacher who asked, "Wouldn't it put some teachers off applying, if they knew pupils would be involved?" "I hope so," I replied...
Long live the Department for Constitutional Affairs. It may sound like Jim Hacker's fictional department from Yes, Minister, but it really does exist, and recently sent 30 copies of the Citizenship Foundation's Young Citizen's Passport to every secondary school.
Aimed mainly at 16 year-olds, this amazing little book tells youngsters their rights, the laws and regulations that affect them, how to keep out of trouble and what to do when they've got into it.
Hold on: if it's so brilliant (and it is), then why isn't one going to every year 11 student in the country? Simple. It would cost £1million or more, so it can't be done. Schools, inspired by those 30 copies, will have to buy the rest themselves.
Only five out of ten to DCA after all, then - though it's not their fault that rationing is still alive and well in education.
I found myself enduring yet another PowerPoint presentation at a seminar last week where the speaker, failing to get the slides to change when he wanted, bemoaned "the trouble I have with different mouses - er, mice - er, mousse".
Isn't it time some authority - perhaps the OED, or even Becta - made a definitive statement as to the plural of a (computer) mouse?
At the same time they might like to find a form of words for ICT technicians, when complaining that "pupils have been nicking the balls from the mice again", that doesn't make half the staff room (the male half?) smirk instead of sympathising.
By Bernard Trafford, head of Wolverhampton Grammar School
We are looking for additional contributors to The Last Word. If you would like to share your humorous, ironic, or even cynical observations about school life with other SHA members, please email Sara Gadzik at leader@sha.org.uk
We do offer a modest honorarium for Leader contributions.