Duty to protect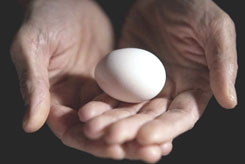 By Richard Bird, SHA's legal consultant
The recent rape of a teacher in a classroom by a pupil shows that violence can happen anywhere. It also raises the issue of how far schools should go to protect the safety of staff.
A teacher is verbally abused or assaulted every nine minutes, according to an NASUWT report released at the beginning of May.
Also in that week, the South West London and St George's Mental Health Trust was fined £28,000 as a result of the murder of one of their staff. The judge in the case said that he was reluctant to impose a fine on the trust but had to "mark society's disapproval of avoidable failures". Are there lessons in this for schools?
Under the Health and Safety at Work Act, every employer has a duty "to ensure, so far as is reasonably practicable, the health, safety and welfare of all his employees". An employer who fails in this duty is criminally liable. If convicted, he or she will have a criminal record.
Unacceptable levels
The trust's practices were described as "seriously unacceptable and incompetent". The nurse who was murdered had been given insufficient training; there was no system in place to ensure that training was carried out; he was alone; he was not issued with a personal alarm.
The wall alarm in the lobby had been broken and not replaced. The lobby where the patient had been placed was "clearly unsuited to the task", with areas that could not be seen from the office.
The patient concerned had been admitted that day behaving aggressively, was medicated at first but then not medicated further even though he was agitated and "was demonstrating karate-style manoeuvres in the lobby area".
At this point school leaders may feel: "There but for the grace of God go I."
Risk assessment
There is no need to panic. But school leaders do need to ensure that governors, and where necessary the LEA, realise that schools are open to this kind of prosecution. Just as we do health and safety risk assessments on buildings, we need to do them on situations.
Schools must take seriously the possibility of violence by certain parents, children and other visitors. A risk assessment will need to consider the possible danger and the likelihood of it occurring.
Are there physical security measures after school hours to protect staff? Is there controlled access to the grounds and building during the day?
When a new pupil is admitted, danger signs in the record should be identified and a risk management plan developed if there is a likelihood of problems. A similar process should take place with a pupil who behaves violently once in school.
More general issues need to be identified as well. If children are able to roam the corridors at will, there is a potential risk.
Physical equipment - CCTV cameras, for example - needs to be kept in good repair. There should be appropriate training. Procedures need to be known to all staff, including casual staff, and it needs to be someone's job to ensure that they are carried out.
The family of the murdered nurse is considering civil proceedings against the trust. To do so they will have to prove that there was a duty of care; that the danger was foreseeable; and that there was a failure to take reasonable steps to ensure that it did not happen.
Civil damages can amount to six figures - thus a school may be exposed to a double loss.
Assault on staff
It is important that employers take action to ensure that prosecution is taken out against those who assault their staff. Inclusion does not mean asking staff to take anything that may be thrown at them and 18 months' imprisonment is about average for an assault on a teacher.
If we create a permissive environment, we will have no one but ourselves to blame if the full weight of the law, civil and criminal, comes down on us.
Most children and most schools are decent and peaceful. Risk assessments should not be done through rose-tinted spectacles but the response must be proportionate to the likelihood of the risk in each situation.
There is no need to turn schools into fortresses and make staff paranoid. But it is important that schools do take account of the possibility of violence and do something about it.