Opportunities missed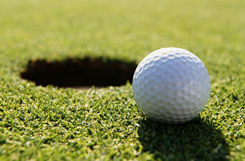 Guidance Paper 17, Selecting Overseas Expedition Suppliers, which came in the May mailing, was an early draft that was printed and mailed without revision.
Please disregard this paper. Although much of the guidance is correct there are two particular errors that follow from an incomplete consultation. First, the reference to the Royal Geographical Society (RGS) Expeditionary Advisory Centre (EAC) is misleading.
The EAC offers information and advice based upon the experience of its own staff, who have conducted expeditions before joining it, and on the reports of RGS members who conduct expeditions.
Second, the advice is very tightly drawn, to the extent that very few providers could meet all the criteria.
Clearly our main aim is to protect members, their schools and their students, but SHA is also committed to encouraging outdoor education and the guidance as issued we now feel is too restrictive.
The guidance paper will be reviewed and reissued after further consideration.